A calendar

of international events for the territory
Fondazione Cortina organizes and manages the major sporting events of the Queen of the Dolomites
FIS Grass Skiing World Championships
FIS Snowboard World Cup – Parallel Giant Slalom (PGS)
AUDI FIS Ski World Cup – Women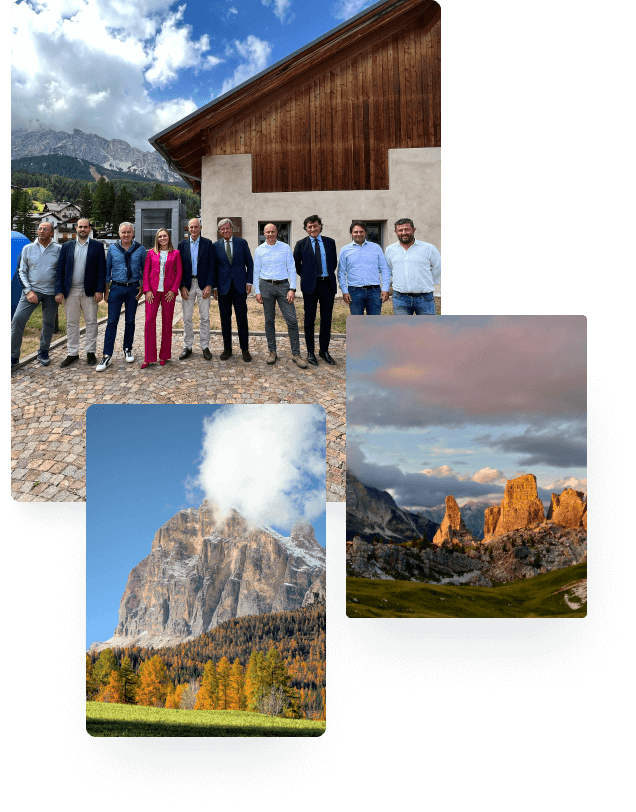 Established in May 2022 and made operational in July of the same year, Fondazione Cortina is the organizing body for major sports events on the territory, as well as the regional operational arm for the 2026 Olympic and Paralympic Games, strongly desired by the local authorities: the Veneto Region, the Municipality of Cortina d'Ampezzo and the Province of Belluno.

INVOLVEMENT: This word has a double meaning for Fondazione Cortina: involvement of the local territory and involvement of the fans.

YOUNG PEOPLE: the future belongs to the new generations, and young people are essential to high-level sport.

INCLUSION AND ACCESSIBILITY: Cortina wants to take a step forward towards inclusive hospitality, both infrastructurally and culturally

LEGACY: Fondazione Cortina received a great legacy from the 2021 Alpine Ski World Championships
Audi in Cortina d'Ampezzo
The Olympia delle Tofane slope capital of inclusivity for one week
Cortina d'Ampezzo, situated at 1.224m a.s.l., in the heart of the Dolomites, a UNESCO World Heritage Site, is one of the most prestigious resorts in the Alps and a popular summer and winter tourist destination.
The natural beauty of the Queen of the Dolomites is irresistible for travelers looking for peace and quiet in nature, escaping the frenzy of everyday life, as well as for visitors wishing to practice outdoor sports and activities.